Click the photo above to tour our Ronald McDonald House in Fargo, North Dakota on your screen.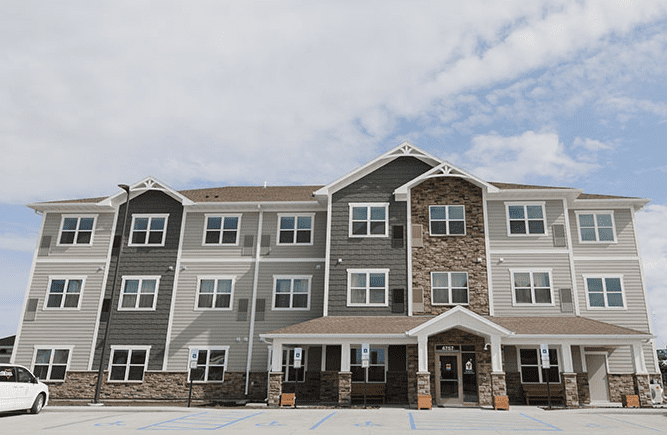 For over 30 years, we have been keeping families close to their ill children receiving medical care in the Fargo area.
We understand that families come to our House exhausted, stressed, and often fearful of the unknown. Many feel the mental weight of mounting medical bills.
Our team is here to help.
Ronald McDonald House provides so much more than a hotel. Our House does this by meeting the unique needs of families who are caring for their ill children.
We surround families with the love and support from our giving volunteers, caring staff, and other guest families who understand what you are going through.
We also provide home-cooked meals, food storage, a kitchen where you may cook your own meals, play areas, laundry facilities, computers, WiFi, and more, so you can concentrate on what is most important – your child.
Ronald McDonald House
Facilities and Guidelines
Families with children 21 or younger that are receiving care at Sanford Health, Essentia Health, Eating Disorder and Weight Management Institute, Roger Maris Cancer Center, or Prairie St. John's are eligible to stay at the Ronald McDonald House.
Requests to stay are processed Monday thru Friday, between the hours of 8 am and 4 pm.
Rooms are available on a first-come, first-served basis.
Families are welcome to donate $20.00 per night if able, but no family is turned away if they are unable to pay. We do accept Medical Assistance, if applicable.
Due to the communal nature of the Ronald McDonald House, a background check is performed on each adult 18 and older who is requesting a room at the Ronald McDonald House.
Ronald McDonald Family Room
Partnering with Essentia Health Hospital to provide an in-hospital respite for families.
Ronald McDonald House Charities of the Red River Valley has partnered with Essentia Health to create Fargo-Moorhead's first Ronald McDonald Family Room. This space serves as a respite for families with babies receiving medical care at Essentia Health Hospital located on 32nd Avenue in Fargo.
In this Family Room, families are able to rest, grab a snack or a beverage, shower, or take a quick break just steps from their hospitalized child. The Ronald McDonald Family Room is located on the 4th floor of Essentia Health Hospital within the Neonatal Intensive Care Unit (NICU ) and includes:
a family gathering area with recliners and a television

a dining area with a kitchenette, dining table, and chairs

complimentary snack food and beverages

an ADA accessible shower with toiletries and linens provided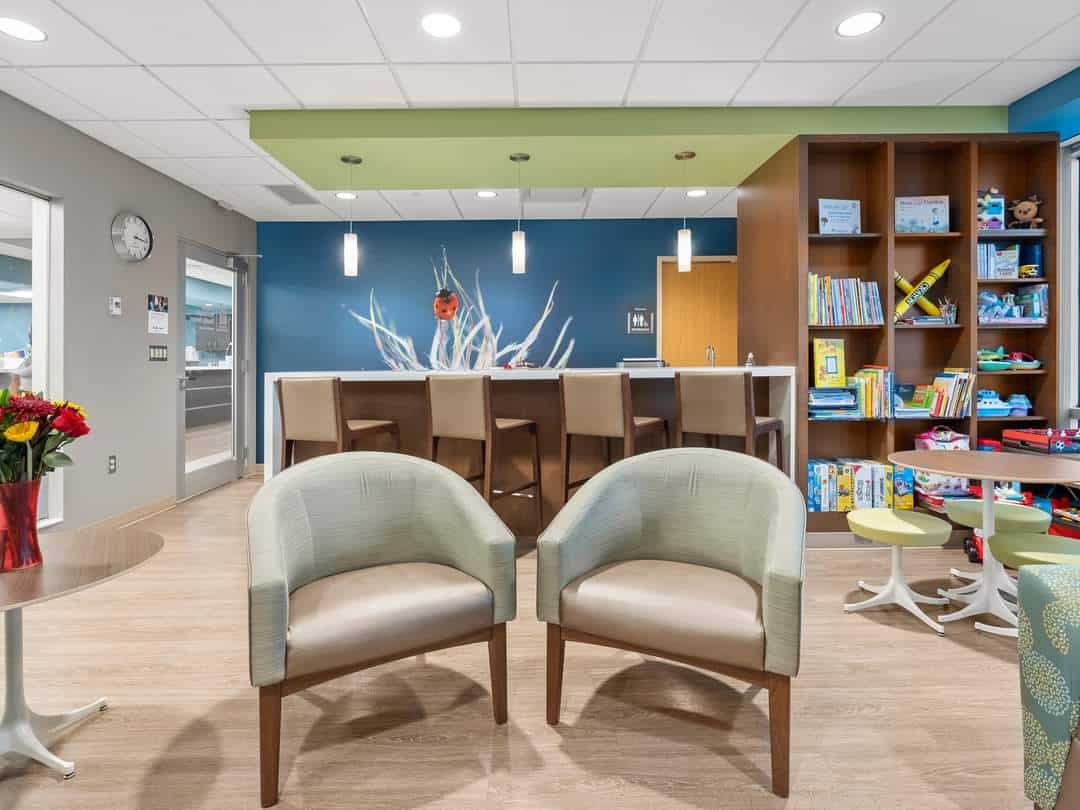 Ronald McDonald House
Frequently Asked Questions
Find answers here to questions we are commonly asked.
Request a Room
at the Ronald McDonald House
Complete and submit the form below.
Requests to stay are processed Monday thru Friday, between 8 am and 4 pm.
If you have any questions, call 701-232-3980.