Keeping families together and providing the comforts of home while their kids receive medical care.
Our vision is to serve as many families as possible while their kids receive medical care.
We accomplish this by:
Keeping families at the forefront of every decision we make as an organization.
Positively impacting families by providing personalized support and comfort.
Engaging the community through nurturing our donor and volunteer partnerships.
Adapting to the ever-changing medical environment and needs of the families we serve.
We will ensure that by providing the comforts of home we will keep families together and minimize the financial burden associated with medical care.
We are about families.

We are committed to delivering excellence in our family experience grounded in heart, creativity, adaptability, and teamwork.
We will achieve our mission, vision, and values through the fulfillment of our Strategic Plan.
The following strategic initiatives will guide our efforts as we "Keep families together by providing the comforts of home while their kids receive medical care.":
I. Family Programs and Services
II. Human Resources and Development
III. Community Outreach and Communications
IV. Governance
V. Resource Management and Growth
The First
Ronald McDonald House
1974 • Philadelphia, Pennsylvania
Fred and Fran Hill found themselves hearing the words no parent wants to hear.
As they navigated their journey to heal their sick daughter, Kim, they slept on benches, ate from vending machines, and desperately tried to keep their daughter from seeing the physical and emotional strain they were going through.
All around them, they saw other families doing the exact same thing. They learned that many of the families had traveled long distances to bring their children to the medical facility and the cost of hotel rooms and eating in restaurants was more than many of them could afford.

They knew there had to be a better way.
Fred and Fran Hill tell their story
about the first Ronald McDonald House during a 2017 interview in California.
Ronald McDonald House Charities
of the Red River Valley
Since 1982 • Fargo, North Dakota
Since the beginning, our supporters have made it possible for us to serve families.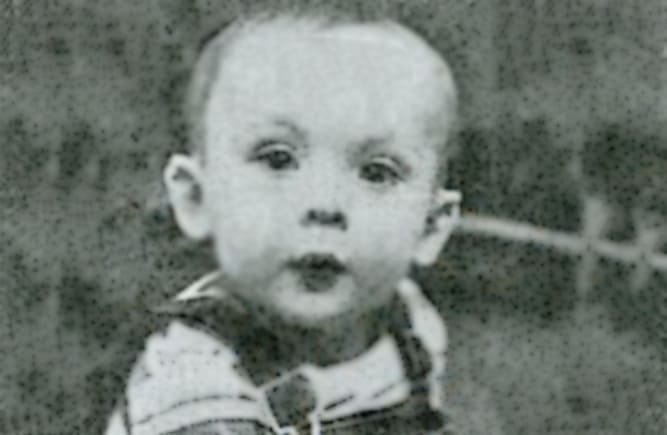 1978 • Families in Need
Wayne Allard, a social worker in Fargo, noticed too many families with sick children in Fargo medical care were sleeping on floors or in their cars due to financial issues. So with the help of a mother of a child with leukemia, he set out to change this.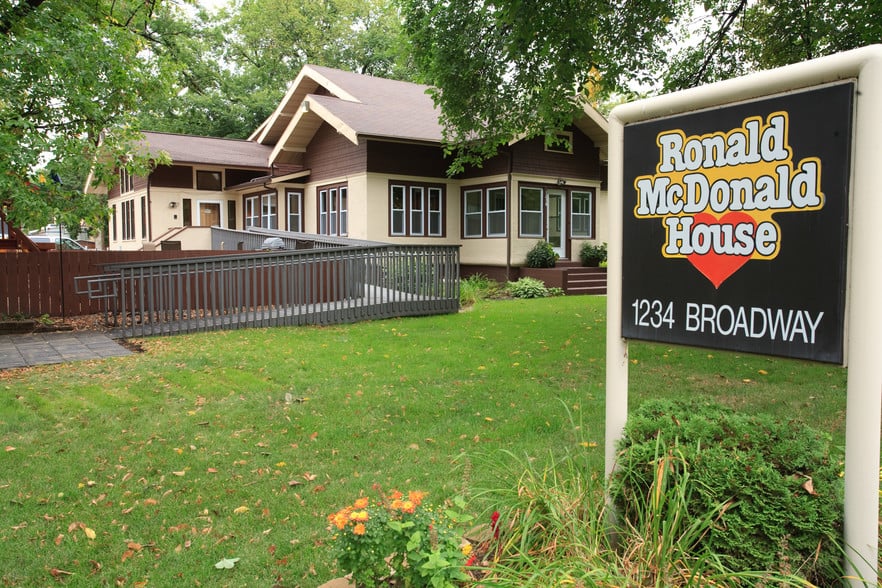 December 1982 • The First House
The first Fargo Ronald McDonald House was opened at 1234 North Broadway. At this new house, six families per night could have a warm bed and the support of others in the same situation. It was a beautiful, cozy, and warm facility with six private guest bedrooms, a large, fully-stocked kitchen, laundry facility, playroom, deck, playground area, and other common areas. It also contained an office and separate living space for the resident managers.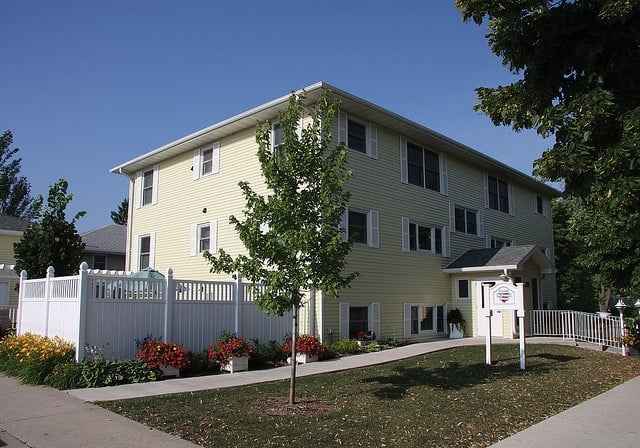 May 2005 • A Second House Location
A second location of the Ronald McDonald House was opened at 1330 18th Avenue South in Fargo to meet the increasing demand for rooms by families with children in medical care. This second location doubled the capacity of the Ronald McDonald House Charities, serving 12 families per night from North Dakota, South Dakota, Minnesota, and beyond.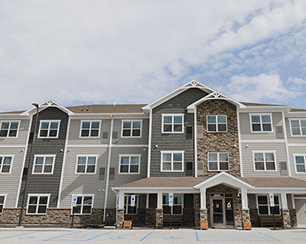 May 2018 • One New Larger House
In 2018, Ronald McDonald House Charities of the Red River Valley found a new home at 4757 Agassiz Crossing South in Fargo.

Throughout the years, as pediatric medical facilities expanded in the Fargo area, more families needed the Ronald McDonald House for lodging and care.
With this growth and the increasing needs of the existing two aging Ronald McDonald House locations, the leadership of the RMHC began to look toward building a new, larger Ronald McDonald House in Fargo as a replacement for the two current Houses.

With the unwavering support of an RMHC founding partner, Ronald McDonald House Charities of the Red River Valley raised the funds to build a 17 guest-room, 30,000 square foot facility. Thanks to the generous support of over 700 donors and the hard work from the team at Foss Architecture and Norson Construction, Inc., the new House opened in May 2018.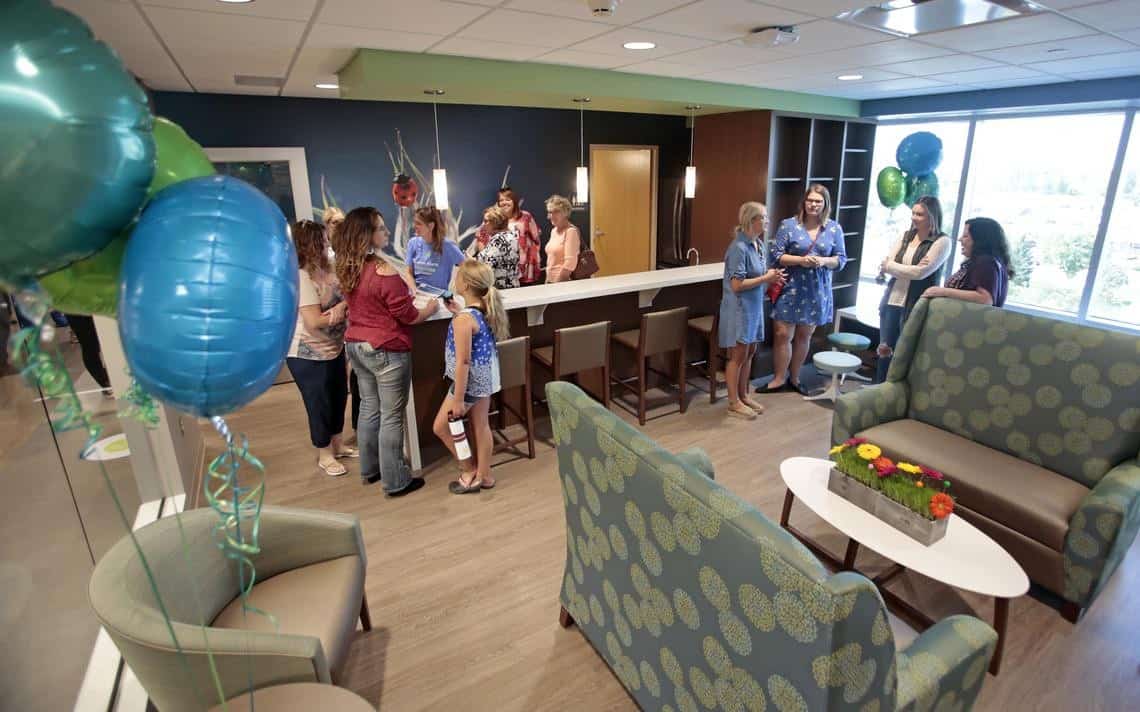 October 2019 • Our first Family Room opens
Located within the Essentia Health hospital on 32nd Ave in Fargo, the Family Room provides family and caregivers a place to rest just steps away from their child's bedside. Our Family Room includes a kitchenette, shower, TV, and more. This space allows families some respite so they can be strong for their sick child throughout the long days of testing and treatment. This space is offered at no charge and is open daily for families.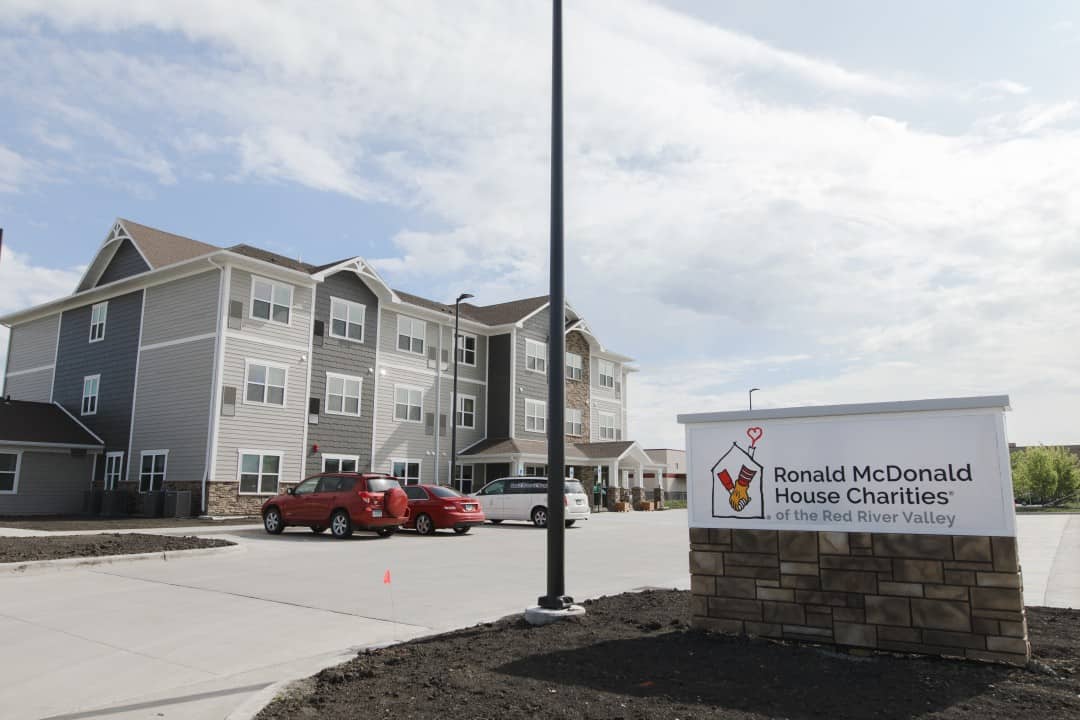 April 2022 • Seven Additional Rooms
This month marked the completion of a $350,000, 7 guest room expansion at our Ronald McDonald House allowing us to now serve a total of 24 families, up to 104 people, each night. Accommodation needs are a significant stressor for families of critically ill children, particularly when they are traveling far distances. This expansion is timely and allows families to set aside worries that come with seeking medical care away from home and focus on what's most important – getting their child healthy.
Jill Christopher
Chief Executive officer
Jill has been leading as CEO since 2010. During her career there, she has led the change from two older locations to a brand-new Ronald McDonald House, opened a Ronald McDonald Family Room, and has been championing RMHC along the way.
She was drawn to RMHC because of a personal connection. Her favorite part of her job is helping ease the burden and stress families experience when their children are ill.
Jakelle Hoffmann
Development Director
Jakelle joined the staff in early 2021. The Ronald McDonald House has held a special place in her heart for many years. In her words, "The mission of RMHC of the Red River Valley is unique and critical work, fueled by generous hearts committed to kindness and love for the neighbor. I look forward to meeting you and working together in extending hospitality, comfort, and care when it's needed most."
Ashley Petersen
Director of Operations
To serve over 700 families a year through our two main programs, we need to ensure everything is running smoothly. Ashley is the mastermind that keeps our Ronald McDonald House operating efficiently and our Ronald McDonald Family Room staffed. A big portion of her work is coordinating the 1000+ volunteers that graciously assist us each year.
Ashley shares about her role, " I enjoy working with people who care deeply about our mission and making families feel like they are at home when they stay at the House or are visiting the Family Room." 
Haley Westby
Family Services Manager
Haley ensures an excellent guest experience from start to finish. As the Family Services Manager, she is responsible for guest services, which encompasses taking care of guests from the intake process through the duration of their stay and departure from the Ronald McDonald House. Haley has been part of RMHC of the Red River Valley since 2020, when she started as a Family Services Intern. She advanced into the role of Family Services Associate and joined our full-time staff in 2021 as a Mission Support Specialist.
Sarah Baumgarten
Mission Support Specialist
Sarah plays a critical role in supporting our marketing and development strategy with responsibilities for database management, event support, marketing and communication support and general office work to advance the mission of RMHC of the Red River Valley. Sarah joined our team in December of 2022, bringing a wealth of experience, incredible attention to detail, an enthusiastic attitude and a huge heart for the families we serve.
David Gangl
Facilities Maintenance Technician
David has been working with us since 2021. He is responsible for cleaning and maintenance tasks at the House.
David enjoys working at the House primarily because of the people he sees daily, especially the kids.  He loves to converse with them and hear their stories. He also loves wearing many hats at the House – every day is different in what he gets to do!
Family Service Associates
Josef's School of Hair, Skin, and Body
JSE, Inc. Family of Companies