Giving Hearts Day is a 24-hour fundraising event for charities in North Dakota and northwest Minnesota.
Since the first event in 2008, generous donors have given more than $164 million to charities across the region, 100% of which goes directly to participating charities. We are grateful to Dakota Medical Foundation and the Alex Stern Family Foundation for coordinating this amazing day of generosity.
Thank you for your generous support during Giving Hearts Day 2023!
Your support has made 40 years of LOVE possible!
Your LOVE on Giving Hearts Day keeps families close!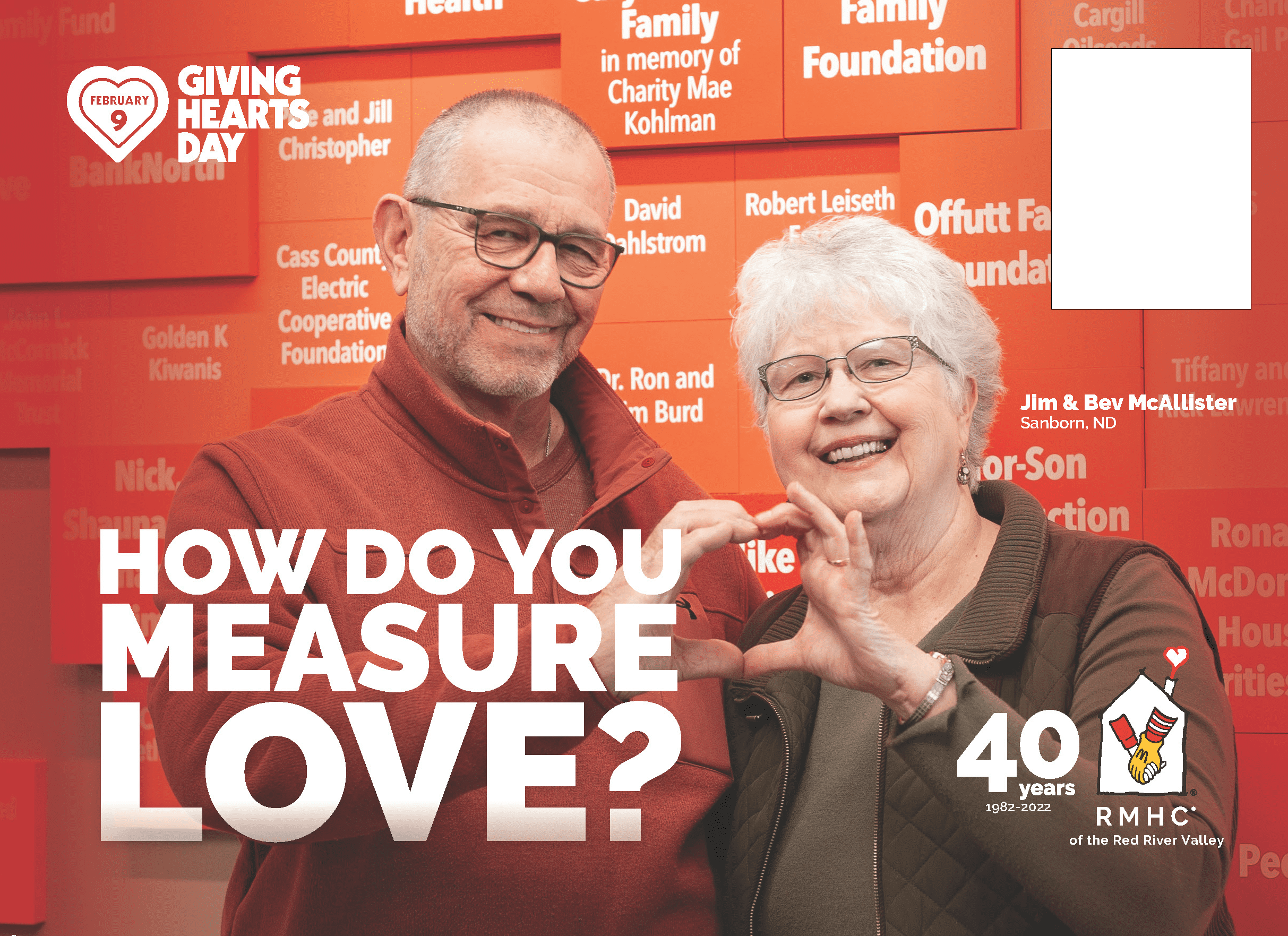 At RMHC, we measure love in the number of families our work touches: the mothers who can find a quiet place to reflect on doctors' updates, the fathers who can grab a nap on a bed rather than a hospital couch, the siblings who can sneak a warm chocolate chip cookie (or two) baked by generous volunteers.
As we celebrate 40 years of helping families when it matters most, there are a lot of ways we could measure impact – families served, volunteer hours invested, dollars generously shared. While all of those numbers are impressive, there is one common ingredient that has made 40 years possible: LOVE
You and the love you pour into our mission are what make our work possible. Each and every day, we're able to see the impact your heart for helping others has in helping families feel loved and supported when life is hard and uncertain.
You can give the gift of hope and togetherness each Giving Hearts Day or any day of the year!
Thank you!
It doesn't need to be Giving Hearts Day to support us!
You may give today using the button below. 
Thank you for keeping families close when it matters most.