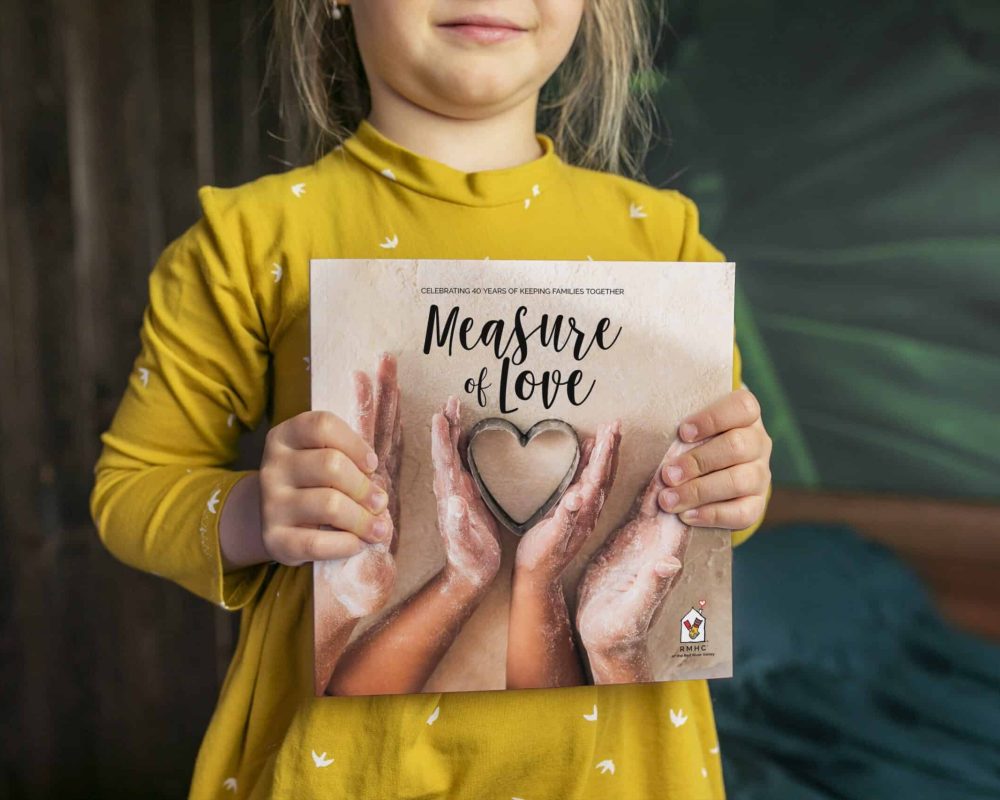 Measure of Love features a collection of 40 recipes offered by local chefs, past families, and RMHC enthusiasts who believe in the healing power of food.
This cookbook honors the brave families who have called our house a home, celebrates the tremendous impact of generous hearts, and pays tribute to the labor of love invested through our volunteers, board members, staff, and community partners.
The cookbooks are available for pick up at our House or shipping to yours.